What others say about Leaf Urban


We design our products for you.
Customer Reviews
06/08/2022
Natasha W.

Canada
Disappointed - insecure clip and inconsistent synching
I bought my bellabeat on 25 April 2022, today it 8 June 2022 and it is gone. Barely a month.Before I get to its tragic demise, I will say that this worked alright as an activity and sleep tracker. I did not feel the step count was always very accurate, and I had a number of synching issue where entire days would just vanish. I found that the best thing to do was to synch first thing in the morning to make sure it was working and then if my sleep data didn't show I would restart my mobile device. That normally fixed it, but it felt very hands on and I didn't like getting half way through my day only to realise it was not synching anything.Now to the tragic death. I bought this tracker because I liked the idea of clipping it somewhere discrete like my pants but the clip is not very secure. On multiple occasions it has fallen off and a few times it has fallen into the toilet. Today I dropped into a toilet with an automatic flush I watched it sail away. What a waste.I had to pay duty on this and so paid ~$150 CAD for this to last roughly 35 days. That is $4 per day and that includes the days my data just did not synch.
Hi there,Thank you for your review! We are so sorry to hear that you've been experiencing these issues with your Leaf and ultimately lost it. This is certainly not the experience we want our customers to have. Since we were not able to locate your order and contact to our Support Team, we would kindly ask you to reach out to us at support@bellabeat.com where our Team is waiting to assist you.All the best, Bellabeat
05/30/2022
Liza R.

United States
Disappointing - do not bother with it
I purchased my Leaf Urban in the fall of 2020. I was so excited for it because this device is everything I could hope for in a fitness tracker. Shortly after the 30 day grace period I started having difficulty with the tracker not syncing. I contacted customer service and I was forced to purchase new batteries and do a series of trouble shooting that took several weeks. This was particularly frustrating because you could tell the device was faulty and I would not be granted a new device until I completed the same series of troubleshooting steps and needing to wait at least a week before reaching out again. After repeating these steps multiple times, I eventually received a replacement Leaf.The new Leaf was the same story. About two months in I started having the same issue. Instead of dealing with customer service that lacks trust and empathy I stopped using the product and got rid of it. I do hope Bellabeat produces devices that are not faulty, it's understandable it may happen from time to time - but please trust your customers that purchased your product because we want to love it and enjoy it.
Hi Liza,Thank you for your feedback. We are truly sorry for the inconvenience, this is extremely unusual and we deeply apologize for the issues you've experienced with your Leafs. Our Support team has reached out to you regarding the issues you described, and we look forward to hearing back from you.All the best, Bellabeat
04/27/2022
Catharine G.

United States
Leaf and customer service
The Leaf tracker is good. I had inconsistency with the step tracking with my first device and Bellabeat was kind enough to replace it at no charge. I have only had my new device on one full day. It seems to be tracking okay so far. I will know better about consistency after a week of use. I do wish a phone number or chat would be available to help problem solve with customer service in a more efficient fashion. Ultimately, they provided proper customer service by replacing the device.
Hello Catharine,Thank you for your review and feedback regarding the support you have received from our technical service. We're glad to hear things are going well now! Of course, in case of any further issues, please feel free to reach out again at any time. :)Best, Bellabeat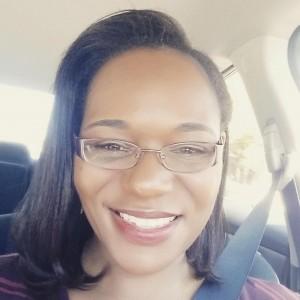 DR
01/31/2022
Deja R.

United States
Still on the fence
I do like the device (leaf) so far for tracking steps, hydration, and the coach portion. But i'm disappointed in the period tracking. Prior to purchasing i used the free period diary app by bellabeat. I assumed i would have the same period tracking features in the bellabeat app for the leaf device. They aren't the same at all. There are significantly less symptom/mood options, and nowhere to track flow, or basal body temp like in the free app. Not sure if I will return, I just expected more.
Hello Deja,We truly appreciate your feedback on the Leaf and the Bellabeat app. While I'm sorry to hear that you find the My Diary section somewhat lacking, please give it a bit of time and you will be delighted when you notice that this section is improving with each new update because our developers work on this continuously.All the best, Billie
02/18/2021
Lauren R.

US
Whole Health
I love the whole health aspect of this device and app. Also that it is geared for women!
99.00 $
In the Box
Leaf Urban
Active Bracelet
Infinity Necklace
CR2032 Coin Cell Battery
Battery Replacement Tool
Benefits
No screens or buttons
Optimized for women's health
Water-resistant
Shower safe
Wear it as a bracelet, necklace, or clip
Tracks activity, sleep, stress, meditation and reproductive health
Made of wood composite material and hypoallergenic stainless steel
Long-lasting replaceable battery
Specs
Materials:

Hypoallergenic stainless steel
Wood composite
Hypoallergenic rubber

Water resistance: Shower-safe (IPX grade 6)
Connectivity: Wireless
Compatibility:

Android 4.3 and later
iOS 9 and later

Battery: Long-lasting replaceable battery (up to 6 months)
Free shipping
30-day returns
365 day warranty