What others say about Spring


We design our products for you.
Customer Reviews
08/05/2020
Ginger N.

United States
Great water bottle
I was hesitant to purchase because it is more expensive than regular water bottles; however, I'm glad I did. It is great that it syncs up easily with my device and it's interesting to truly see how much water that I drink in a day. I do wish it was a larger size because I feel like I'm filling it up pretty frequently. I do love that its glass and is definitely more attractive than other reusable bottles. The only bad thing I have to say is that the battery is already low and I've only had it for a month. I'm pretty sure it was a defective battery rather than uses up batteries that quickly. Overall, I would definitely recommend this product.
Bellabeat
Hi Ginger, Thank you so much for your review and feedback.We are sorry to hear about the recent battery change. If this happens to be a reoccuring issue, we would recommend that you reach out to our team at support@bellabeat.com, they would be more than happy to help you out! All the best, Matea
08/05/2020
Tracy A.

United States
The Spring has changed my life
In 2009 i was diagnosed with a rare disease which causes me to make 6 times the normal amount of spinal fluid causing swelling of the vessels in my brain. Important I stay hydrated because I have a shunt in my brain. I have never been able to drink water due to my senior biology project I tested out cities water...never drank water after that. I became a huge diet coke drinker which we all know has artificial sweeteners which I am not supposed to have so I switched to juice and tea but was never satisfied afterward almost like a choir to drink only to stay hydrated. Then I saw the commercial and said OMG someone gets. I ordered my first subscription immediately and am hooked. After I purchased Leaf Urban and saw what the Spring can do to monitor and remind me to drink. HUGE HUGE thank you for making a product so easy yet stylish. I have never drank so much water in my life and that is the God's honest truth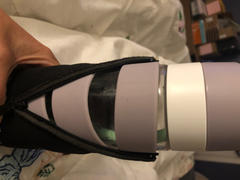 Bellabeat
Hi Tracy, Thank you so much for sharing your experience! We are so happy to hear that the Leaf and Spring bottle can join you on your journey to better well-being. Keep up the good work! All the best, Matea
08/02/2020
Trina

Canada
Great Bottle
I am so happy with my Spring. When I had issues with the first one, Bellabeat customer service was prompt and there was NO issues getting it replace!! It was a great experience dealing with their very professional team. Tracking my water intake, along with using my Time and Leaf has been a life changer for me. I don' t love technology but these items are just enough for someone like me. I was given an Apple watch for Christmas and I just found it to be TOO much (my daughter loves it though). The Bellabeat App is great and everything is easy to sync, I don't feel overwhelmed with all the information. Thank-you Bellabeat for making things a little simpler in the tech hyped world!
Bellabeat
Hi Trina, Thank you for sharing your experience with our products and customer service team. We are glad to hear you are getting good use out of your Spring bottle and Leaf. Keep up the good work! All the best, Matea
07/15/2020
Anonymous

United States
Spring
Works great
Bellabeat
Hi there. Thank you for your review, we're glad to hear from happy customers! Have a wonderful day! Bilanda
05/17/2020
Kat E.

United States
It's okay
It's okay. I like it, but I was hoping I would love it. It's not exceptionally accurate, sadly, but it's close enough. I don't like the cap. I often skip the ridges. I wish it would be just a bit bigger. I was also disappointed that after I had purchased the bottle at this website for $99, Amazon was selling it for $79 or something like that. All in all, it does it job - I'm more accountable for drinking water now. But I don't think it's worth the price.
Bellabeat
Dear Kat, Thank you for your review. I am sorry to hear that you are not enjoying the Spring bottle to a full extent. Perhaps some fine-tuning is due, and I would definitely suggest that you reach out to support@bellabeat.com to check if there's any technical issue at play here. All the best, Bilanda
Spring
79.00 $
Are you drinking enough water?
View your hydration data through the Bellabeat app, all you need to do is shake your Spring to sync.
No more wondering. No more headaches caused by dehydration. Spring tracks your daily hydration and sends you regular reminders to help you establish a healthy hydration habit. It calculates the optimal amount of water for your body based on your activity level, age, height, weight, local weather and if you are pregnant or breastfeeding.
In the Box
Spring smart bottle in Violet Ice
CR2450 coin cell battery
Benefits
Water-resistant
Dishwasher safe
No bad odors or bacteria
Tracks hydration automatically
Made of rubber and glass
Long-lasting replaceable battery
Specs
Materials:

Borosilicate glass
BTritanTM (BPA-free plastic)
Silicon rubber

Measurments:

Height: 9.1 inches (230 mm)
Diameter: 2.6 inches (66 mm)
Weight: 0.93 lb (423 g)
Volume: 16 Fl.oz (473ml)

Compatibility:

Android 4.3 and later
iOS 9 and later

Battery: CR2450 coin cell battery, 4 months of charge
Connectivity: Wireless
Free shipping
30-day returns
365 day warranty